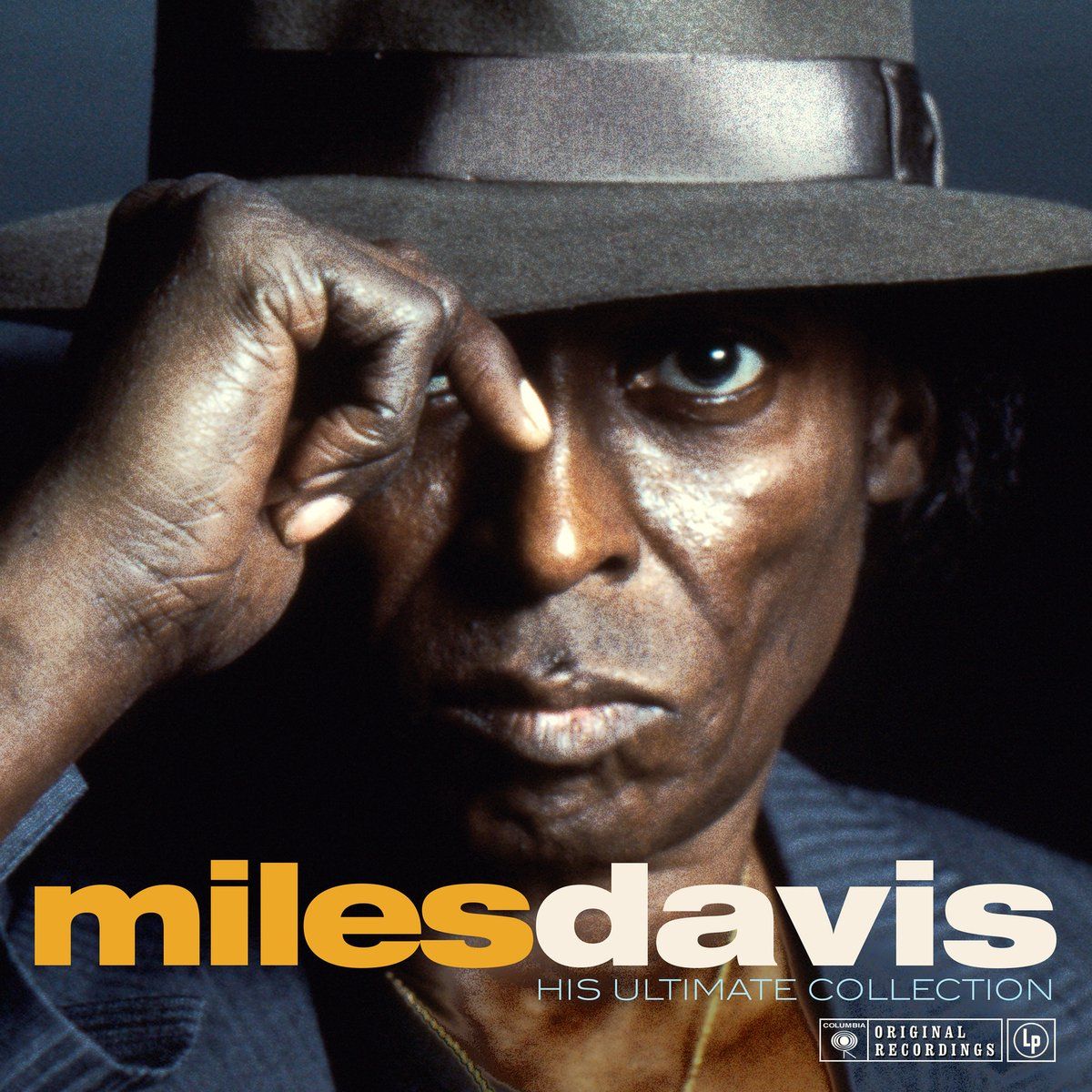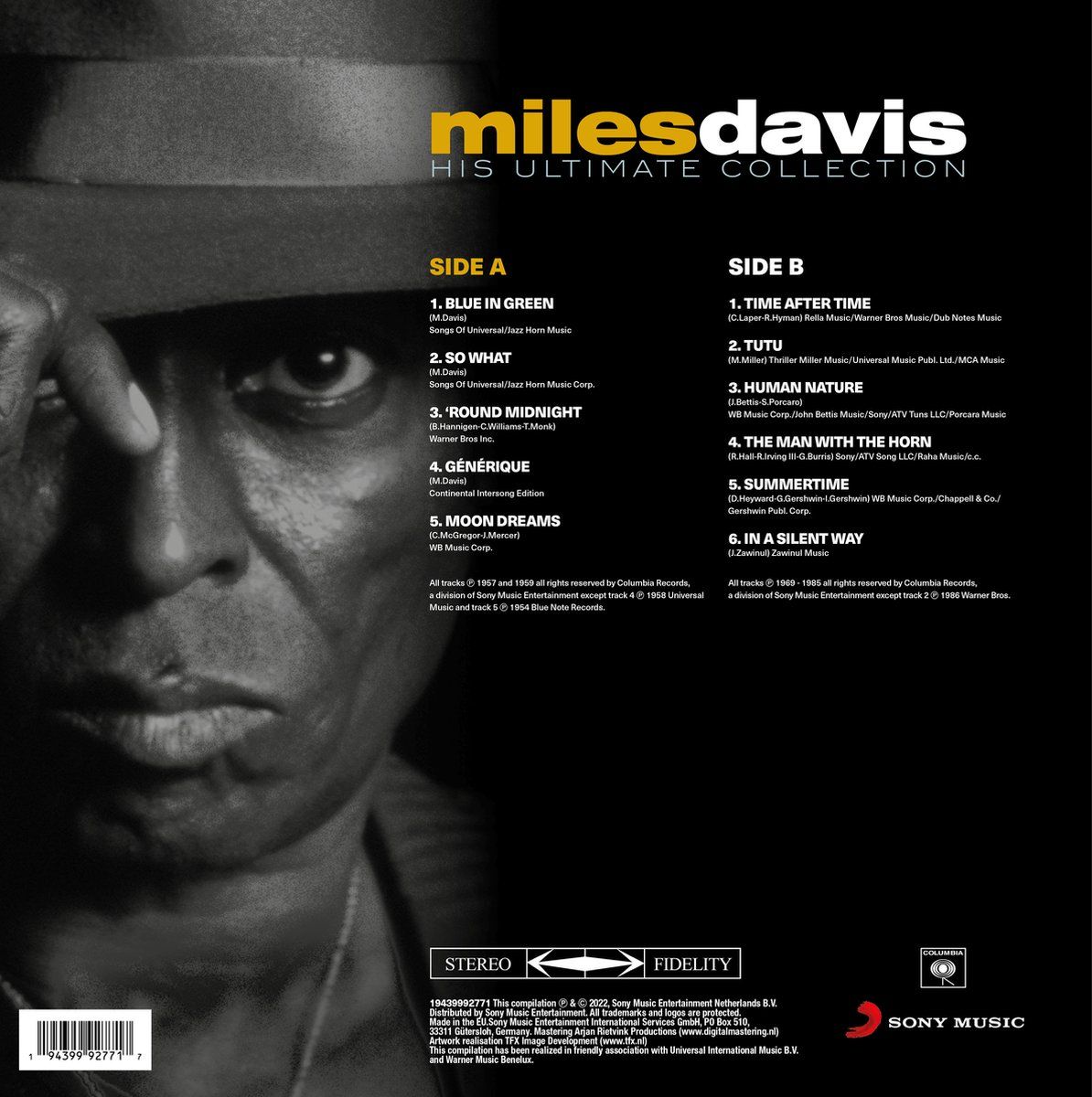 His Ultimate Collection – Miles Davis.
Miles Davis
His Ultimate Collection is de titel van een best of album van de Amerikaanse jazzmusicus Miles Davis.
Side A
01. Blue In Green
02. So What
03. 'Round Midnight
04. Générique
05. Moon Dreams
Side B
01. Time After Time
02. Tutu
03. Human Nature
04. The Man With The Horn
05. Summertime
06. In A Silent Way
Misschien vind je dit ook leuk
In hetzelfde straatje
Verzending door heel Nederland € 2,99. Gratis verzending vanaf € 50.
Uitgebreid assortiment
Inpakservice voor het perfecte cadeau
Persoonlijke service is onze topprioriteit
Nieuwsbrief
De laatste platen in je inbox