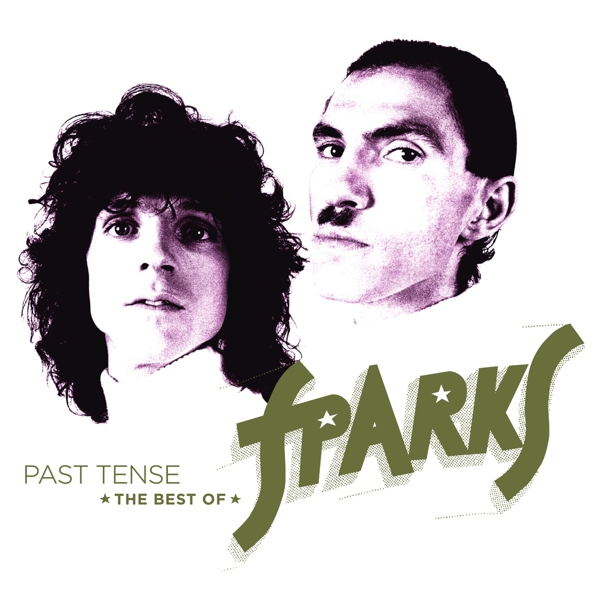 Past Tense (The Best Of Sparks).
Sparks
Sparks is een Amerikaanse pop- en rockband die in 1967 in Los Angeles werd opgericht door de broers Ron (keyboards) en Russell Mael (zang). Bekend om hun eigenzinnige benadering van songwriting, wordt Sparks' muziek vaak begeleid door verfijnde en acerbische teksten, vaak over vrouwen of Shakespeareaanse literatuurverwijzingen.
Genre
Electronic, Pop, Rock
Plaat 1
1. Wonder Girl
2. Girl From Germany
3. This Town Ain't Big Enough For The Both Of Us
4. Amateur Hour
5. Never Turn Your Back On Mother Earth
6. Something For The Girl With Everything
7. Get In the Swing
8. Big Boy
9. Forever Young
10. The Number One Song In Heaven
Plaat 2
1. Tryouts For The Human Race
2. When I'm With You
3. Funny Face
4. I Predict
5. Cool Places (With Jane Wiedlin)
6. With All My Might
7. Change
8. Music That You Can Dance To
9. So Important
Plaat 3
1. When Do I Get To Sing "My Way" (2019 – Remaster)
2. Pulling Rabbits Out Of a Hat
3. The Calm Before The Storm
4. The Rhythm Thief
5. Dick Around
6. Good Morning
7. Johnny Delusional
8. Edith Piaf (Said It Better Than Me)
Misschien vind je dit ook leuk
In hetzelfde straatje
Gratis verzending vanaf € 50 in Nederland (vanaf €75 in België).
Uitgebreid assortiment
Inpakservice voor het perfecte cadeau
Persoonlijke service is onze topprioriteit
Nieuwsbrief
De laatste platen in je inbox